Stephen Cito, DDS
Dr. Cito was born and raised in Albuquerque, New Mexico. Dr. Cito is married and has three grown children. He attended the University of New Mexico, where he graduated and decided to attend dental school. He went to dental school at the University of Missouri at Kansas City. During these four years of dental school, Dr. Cito decided to specialize in pediatric dentistry. He completed a residency in pediatric dentistry at Children's Mercy Hospital in Kansas City. The intense training Dr. Cito received at the residency program better prepared him to care for his young patients. Following the completion of the residency program, Dr. Cito moved back to Albuquerque in 1979 to open Albuquerque Pediatric Dental Associates and serve the children and rural communities of New Mexico. Dr. Cito has been practicing as a pediatric dentist in Albuquerque, New Mexico, for 39 years and is very proud to continue serving children across the state.
In his spare time, Dr. Cito enjoys heading to Elephant Butte reservoir for the weekend and trying his hand at fly fishing the many different rivers the southwest has to offer. Dr. Cito is also a huge Lobos fan, and he attends as many Lobos sporting events throughout the year as time permits. Dr. Cito is a member of the American Academy of Pediatric Dentists (AAPD) as well as the American Academy of Pediatrics (AAP). He serves as a board member for Community Dental located in Albuquerque. Dr. Cito is dedicated to providing the best care for his patients in a safe and friendly environment.
Michael Cito, DDS
Dr. Mike is a Board Certified pediatric dentist and is the eldest son of Dr. Cito. He was born and raised in Albuquerque, New Mexico. Dr. Mike is married and has one daughter and one son. He received his bachelor's degree from New Mexico State University. He then attended the University of Missouri at Kansas City Dental School during which he decided to specialize in the field of pediatric dentistry. Dr. Mike studied two additional years while attending a residency program at Oregon Health and Sciences University, which further educated him to meet the unique needs of his young patients. Dr. Mike is now a pediatric dentist that will treat patients in the traditional office setting as well as treat our patients while they are under general anesthesia.
Dr. Mike is committed to providing the best possible care and treatment for all the patients that visit Albuquerque Pediatric Dental Associates. Dr. Mike, during his spare time, enjoys the outdoors and spending time with his family, but most of all, Dr. Mike loves to care for his patients. Dr. Mike is a member of the American Academy of Pediatric Dentists (AAPD) and the American Academy of Pediatrics (AAP).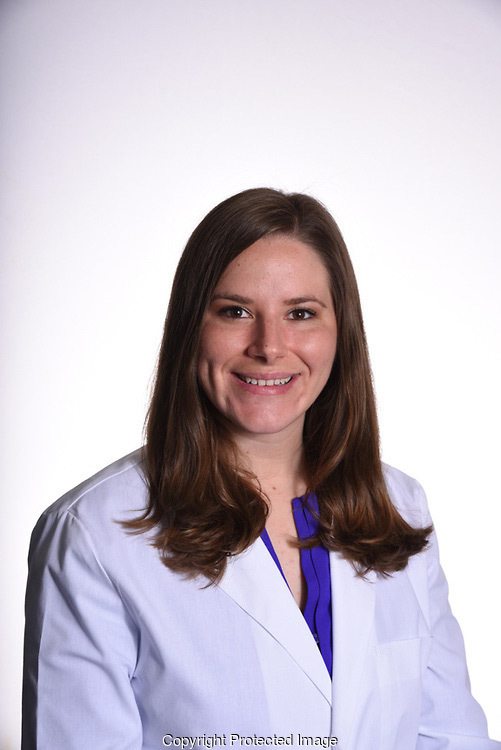 Cori Dominguez, DMD
Dr. Dominguez grew up in Albuquerque and the East Mountains. After graduating from East Mountain High School, she attended UNM where she earned a degree in chemistry. Go Lobos! She earned her Doctor of Medical Dentistry from Midwestern University College of Dental Medicine in Glendale, AZ. She is happy to be back in her home state continuing to serve the community where she grew up. Her goal is to establish a welcoming environment while ensuring patient comfort and satisfaction. When out of the office, she enjoys spending time with her husband, Max, and her two dachshunds, Birdie and Zoe, camping, hiking and eating breakfast burritos.
Meet Our Team
Our team loves kids! When you walk into our dental office in Albuquerque, New Mexico, you will find an expertly trained group of professionals who are not only board certified for their positions, but who are warm and welcoming and will treat your children with kindness, compassion and understanding. Many of our team members are also fluent in Spanish to better meet the needs of our patients and our community. Call us at 888-298-5522 to learn more!
Business Coordinators
These four employees have a combined 20 years of experience handling the many different aspects of running a successful pediatric dental office. When you call and schedule an appointment with Albuquerque Pediatric Dental Associates, one of these fantastic employees will field the call. It is this experience that sets our team apart from many other dental practices. We can better serve you and your child and answer any questions that you might have. Please give us a call. We would love to help you.
Dental Assistants
At Albuquerque Pediatric Dental Associates, we have eight dental assistants with a very diverse set of qualifications to better serve our patients. This group of wonderful employees will be seeing all of the patients that walk through our door. Our assistants create a comfortable and safe environment for all of our patients. They are all extremely qualified and dedicated to serving our patients in the best way that they can.